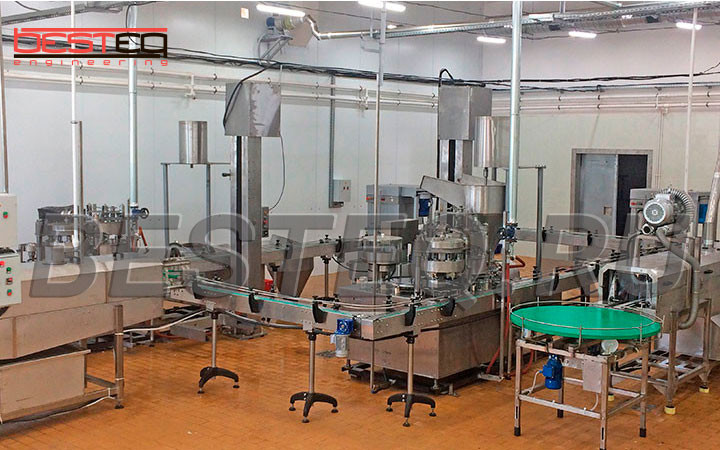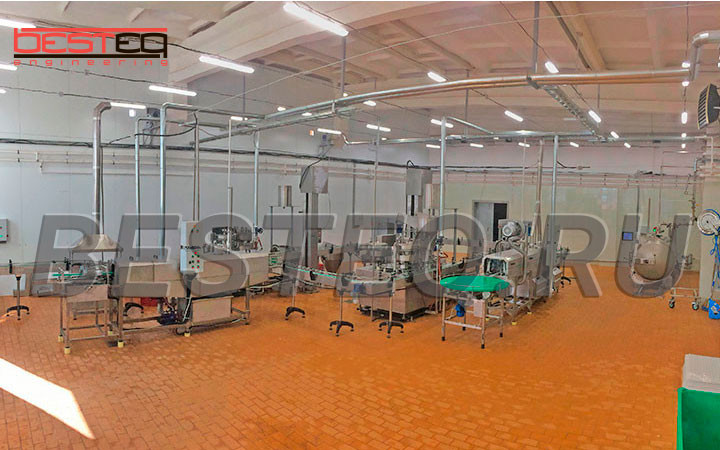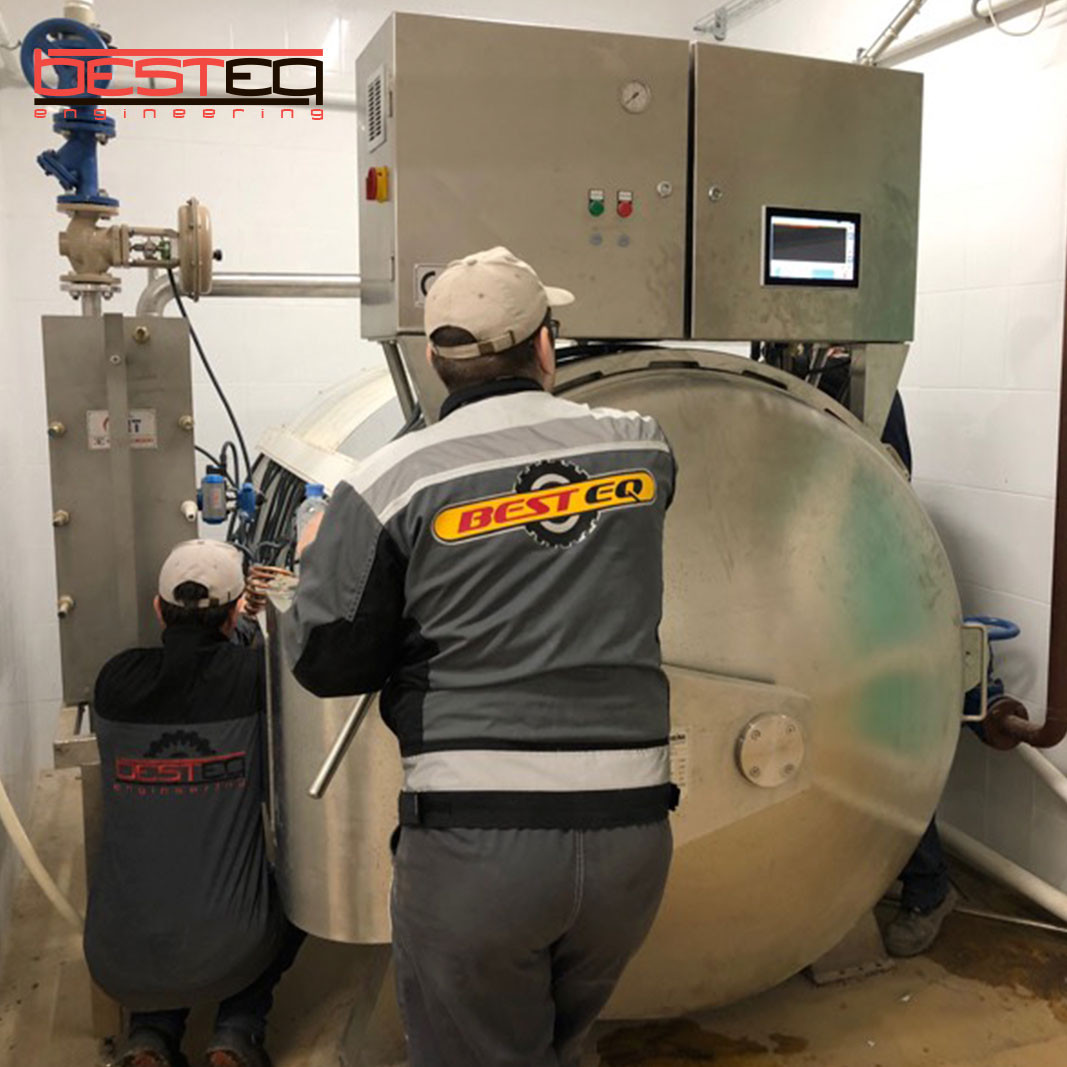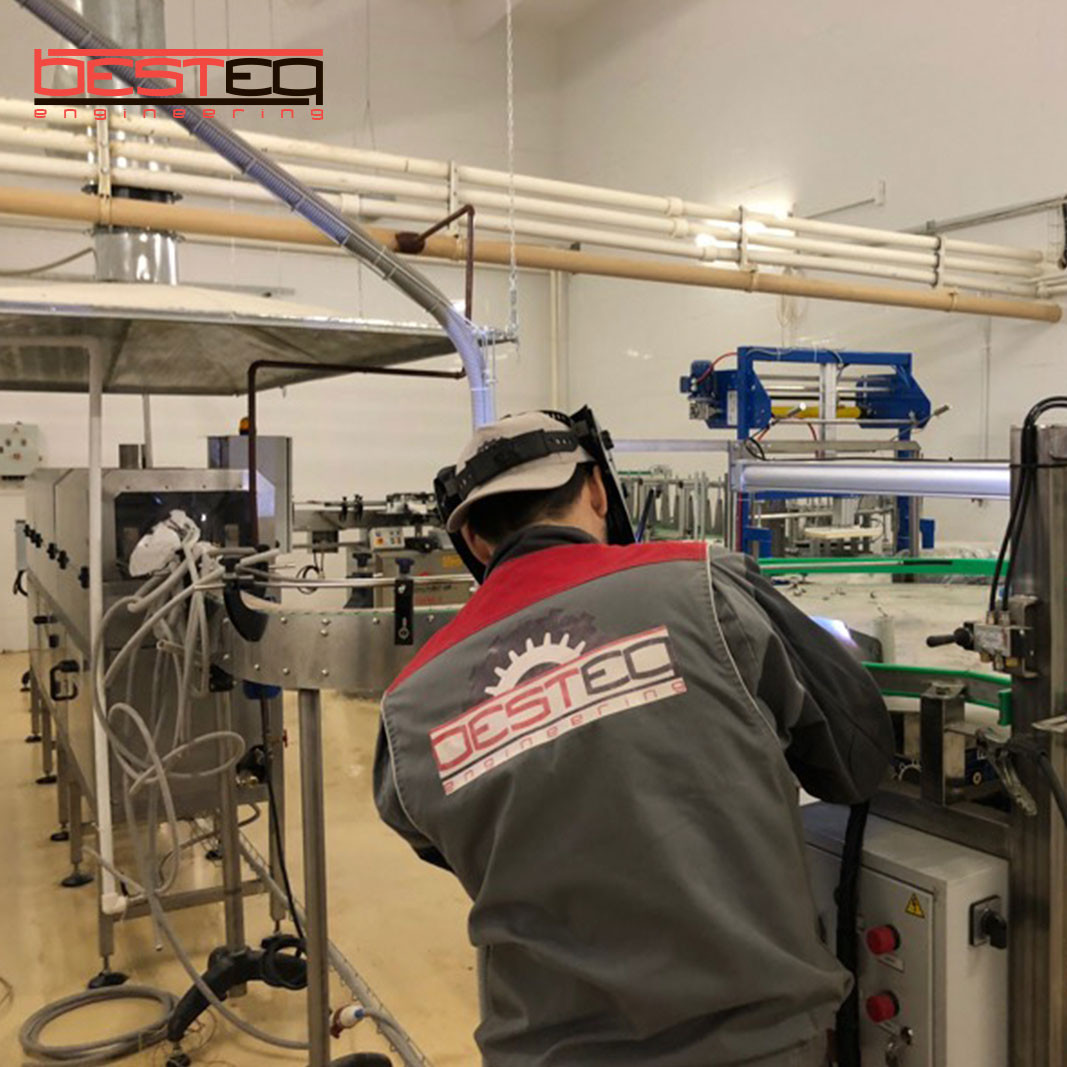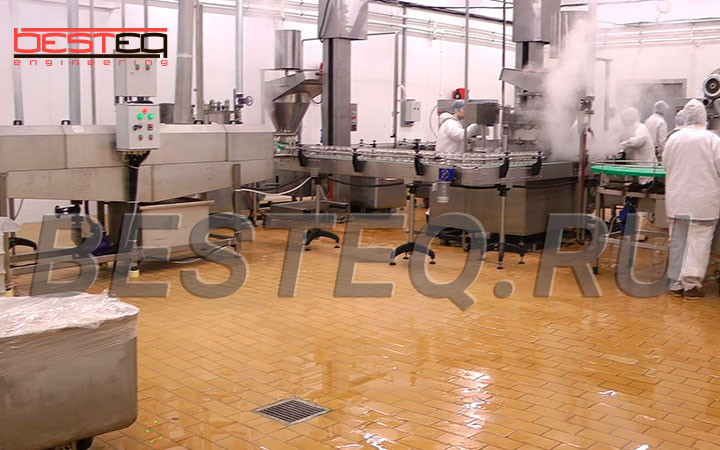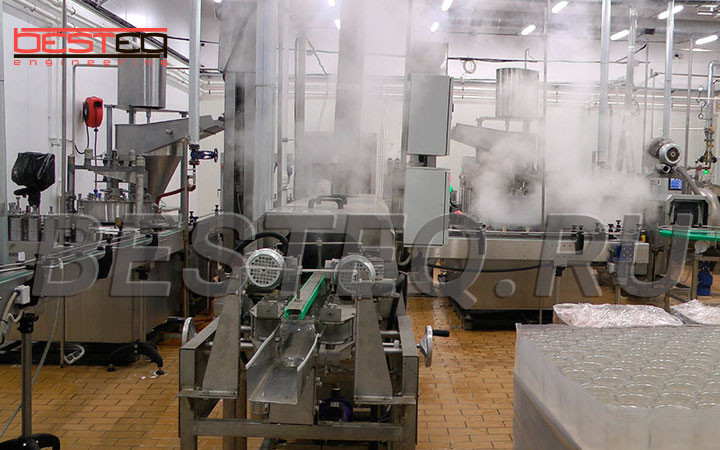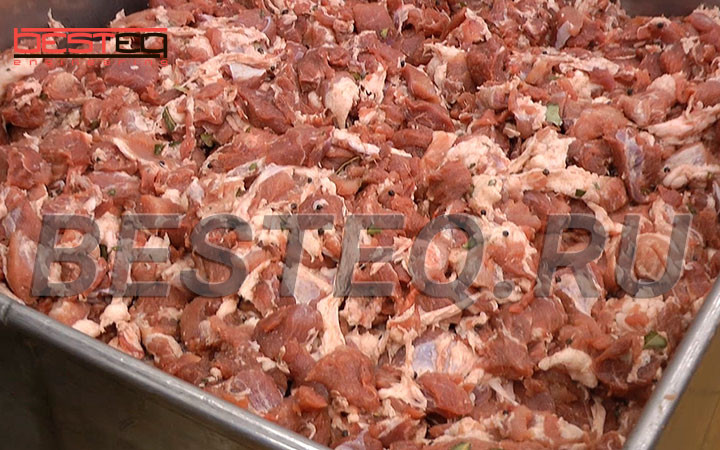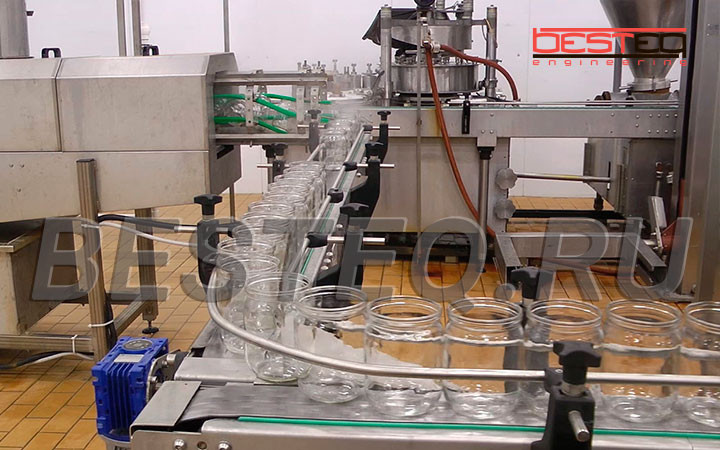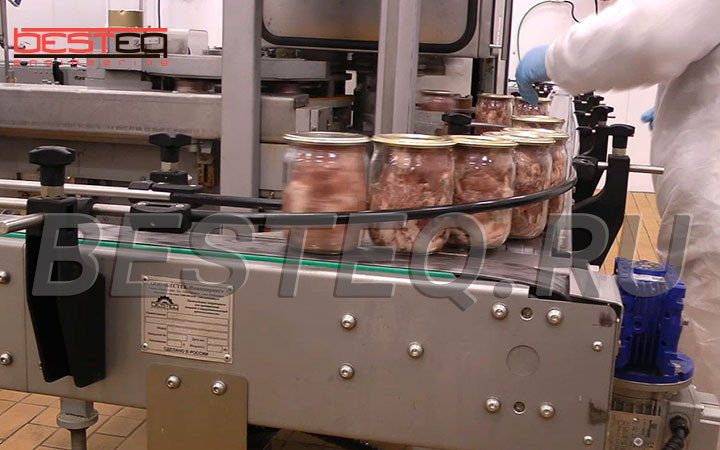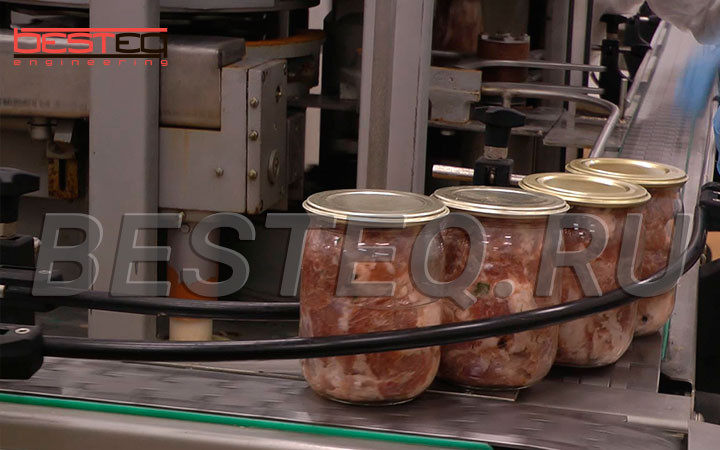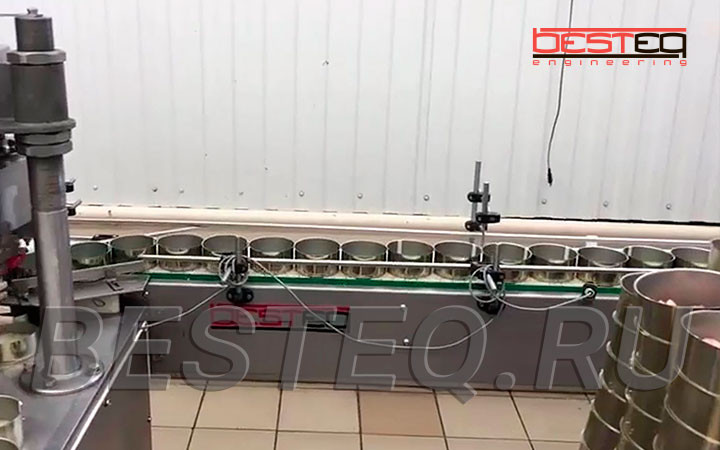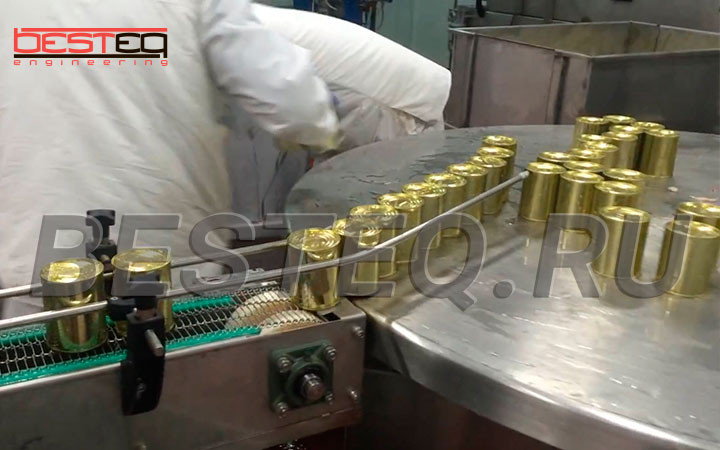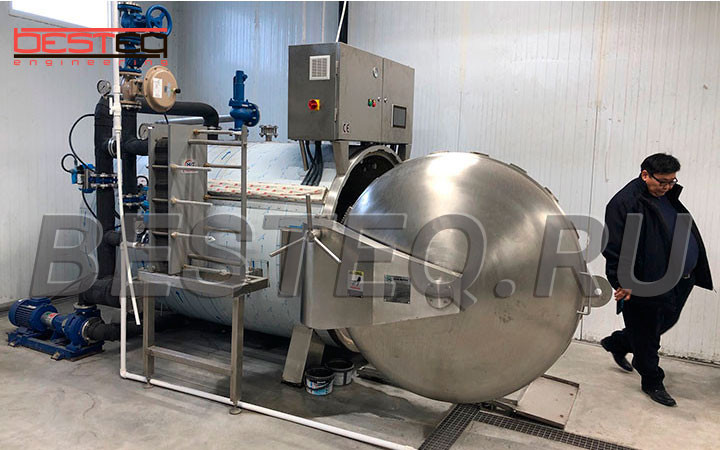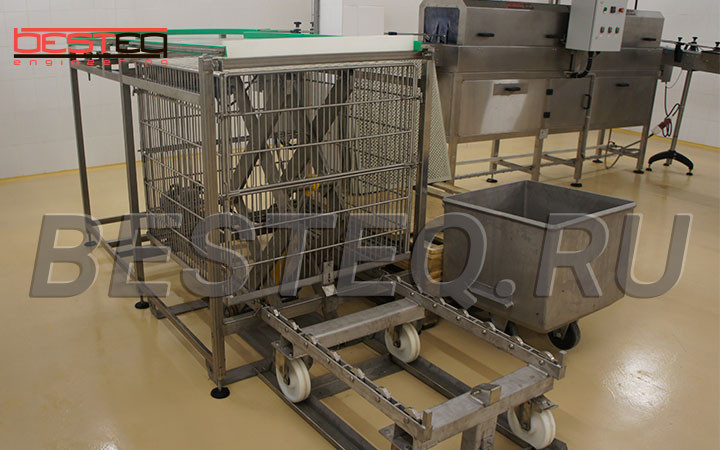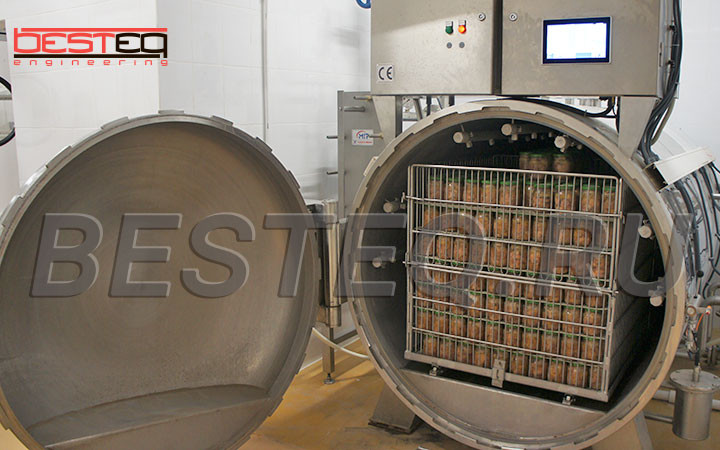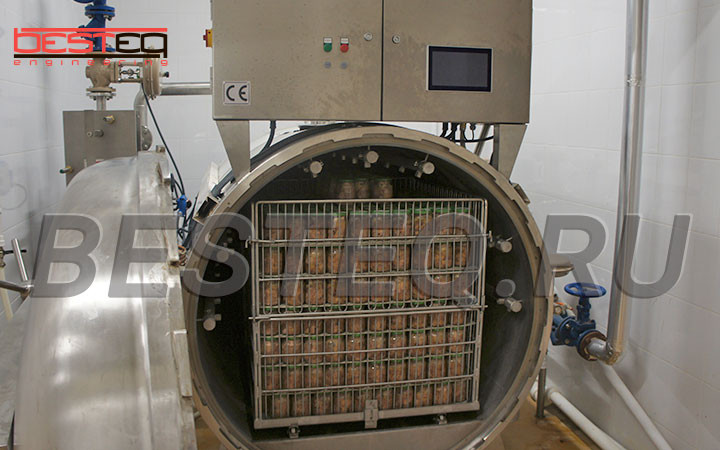 от 300 000 руб
выгода 100 000 руб
от 400 000 руб
BESTEQ meat canning lines are designed for the production of meat stew, goulash, ham, pâté, rillettes, pet food and other types of products from fresh or thawed meat, poultry and vegetables.
The configuration of equipment for processing products and contsainers depends on the type of raw materials, final product and production capacity.
Raw product input:

Fresh raw meat (Beef, lamb, cattle, pork, poultry);

Thawed meat;

Grains&vegetables

Final product:

Canned meat stew;

Canned meat porridge;

Canned poultry stew in own juice;

Canned pâté;

Canned ham

Production capacity:

From 1 000 to 22 000 cans per shift
more details...